Welcome to Barnet Lock & Security
Established over 30 years ago, Barnet Lock and Security is a well-respected and successful locksmiths business offering a very comprehensive range of products and services to help keep your home, business premises and possessions safe and secure.
Whether you want to protect your home, your business premises, your van or your valuables, think twice before choosing an off-the-shelf DIY solution, which may not perform as well as expected.
Our experts will help you find the most effective products and services to meet your needs and we can help with the installation too.
Our staff are enhanced DBS checked for your complete peace of mind. Experts in the field of locks and security, our specialists have carefully selected a range of products that offers exceptional performance and excellent value for money.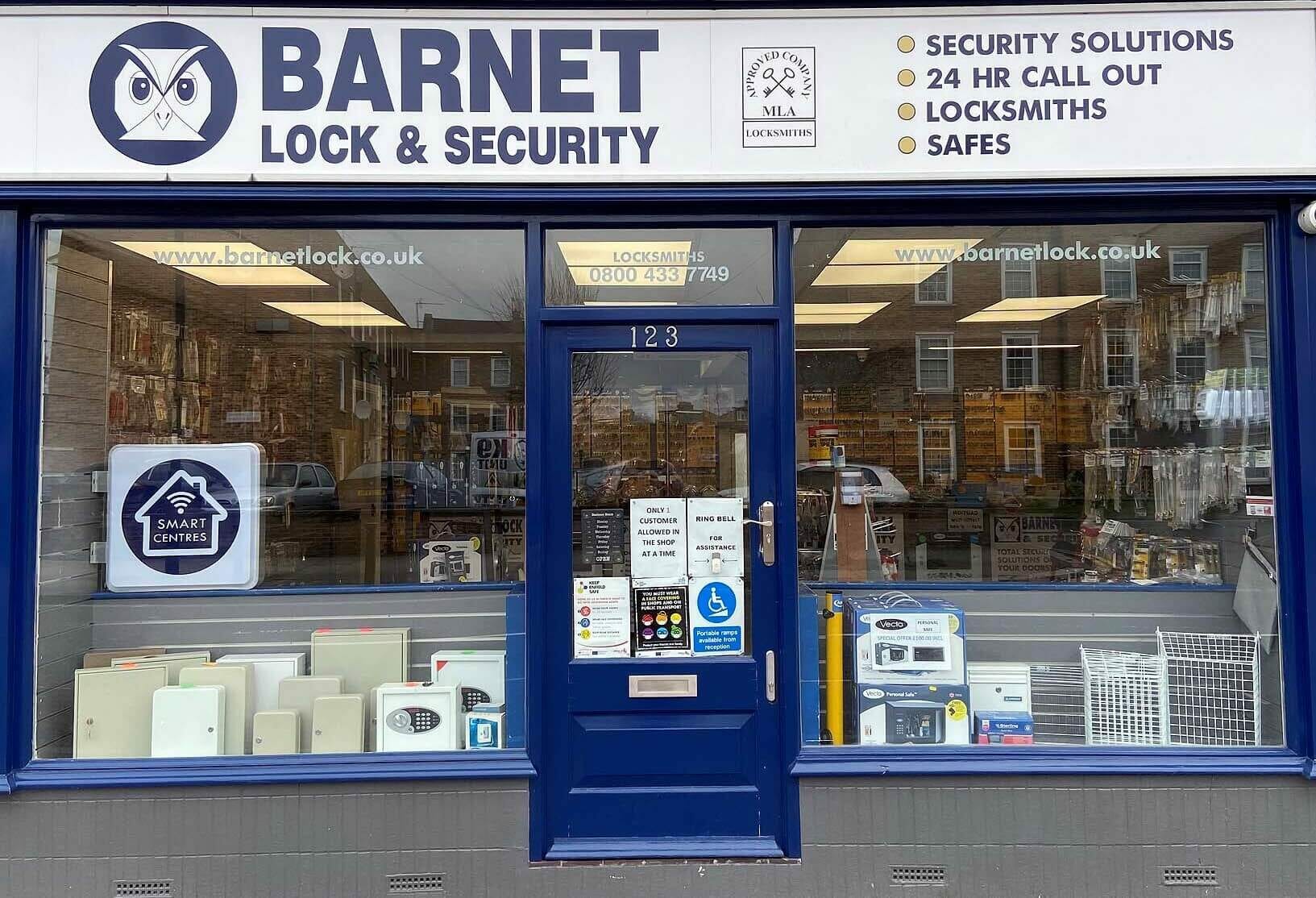 Locksmiths Products and Services
As security specialists, we are pleased to offer a very comprehensive range of products and services for all your security needs. Here's a quick overview to give you a flavour of the sort of things we can help with… if you can't immediately see what you're looking for, contact us today and one of our experienced team will be happy to help.
SECURITY CABINETS
Medical cabinets
Key cabinets
Lockers
HARDWARE
Window & door
Shutters & grilles
Door closers & panic
DIY HOME SECURITY
Video doorbells
Electronic locks
Smart home systems
CCTV
Garden security
CCTV
Domestic CCTV
Commercial CCTV
Security lighting
PERIMETER SECURITY
Security gates
Security doors
Security barriers
SERVICES
Expert advice
Risk assessments
Surveys
Supply & installation
Monitoring & maintenance
When looking for a supplier of security products and services, it is advisable to take the time to ensure you are choosing a legitimate and trustworthy business. We've been around for over 30 years and have a number of accreditations and endorsements that illustrate our credentials as a reputable and reliable company. In addition to the logos below, our employees are regularly checked for enhanced DBS and our sister company – Tindall Security – was the first alarm installation company in the UK to be awarded the official police-backed Secured by Design accreditation.
Whether you feel you should change your locks, install a safe, improve your van security, upgrade your security system or review your business security arrangements, don't leave it until it's too late. Contact one of our highly professional team today and let us help you find the perfect security solution for you.